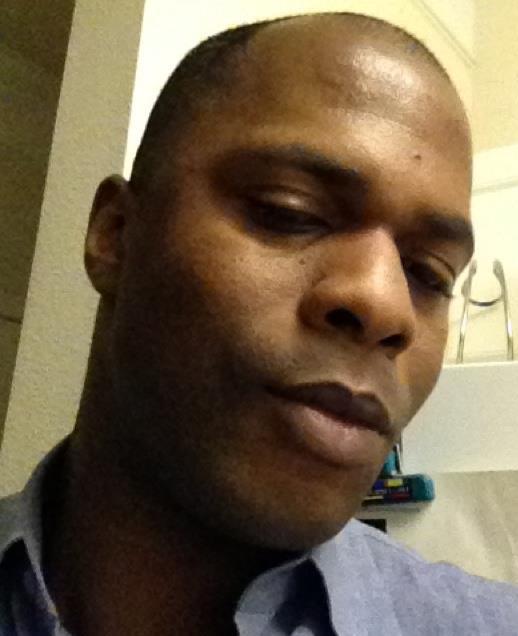 Thanks for stopping by!
I'm Akin Williams: freelance Web Developer & Visual Media Designer. This site is a showcase of my work and services.
About Me
I have been working as a freelance designer & developer for over 8 years with clients of all sizes and backgrounds, located all over the world. I love speaking / writing / coding in other languages; I never tire of opportunities to inflict practice my linguist skills on others.
I currently live in Atlanta, GA, where I pass my time playing my guitar and cooking anything strange. Innovating and building things seems to come naturally, plus it keeps all my lights on.
Here's what some of my clients and colleagues have to say about my work.
Testimonials
Usman, Technology Manager, DigitalSherpa

says

"Akin has been instrumental in driving the process for some exciting changes. [He] has done an outstanding job on several major issues by working after hours (I've seen e-mails as late as 10PM), being pro-active, and collaborative."

Kelly Chambers, Runs With Pixels, LLC

says

"Akin's is not just your basic web developer. Personality wise, he's what I have classified as a "social geek". Akin's interpersonal skills are second to none. He can explain the most complex code with finesse to the most non-technically inclined. His nearly inherent understanding of PHP makes me believe he dreams in code! :)"

skopelosvillas

says

"Does what it says it does, unlike other plugins I tried..! Has a great variety of icon sets to choose from (you can even add your own set for God's sake), and it's very easy to set up. Oh...btw..the actual links open separate windows with actual pages, unlike other plugins..again...!! Thank you creators...you saved me time..!!!!"

SoCalCreations

says

"Simple to Use. Very Quick, Simple, Intuitive with lots of options that aren't complicated. Great Job!"

shiftyRZA

says

"Does what it says on the box"

Patricia BT

says

"Works well and allow easy customization. Since we can reorder icons AND add our own additional icons, AND it's localized, AND it works, AND it's easy to use, then it deserves 5 stars"
Perspective
A while back, I decided that only designing websites meant handing over ideas that were fully formed but not implemented and thus, subject to a dizzying spectrum of (mis) interpretations. As a full-service developer, I can take a concept to completion without compromise. I really love what I do and I believe good design and good development are two sides of a creative coin.
Strategy
My methodology for site development includes a full storyboarded proposal and project outline with timetables, milestones, goals and deadlines as well as a project management interface for the client, where they can receive up to date information on development progress. I enjoy the design process so much that I often incorporate some of my visual media projects in my work to give it a unique and competitive edge few other sites have.
Communication
Technology is powered by people.
Okay, well err... Nedd Ludd, of the Luddite movement didn't actually say those words. But I believe that every technocrat should have a little wing-ed Luddite within...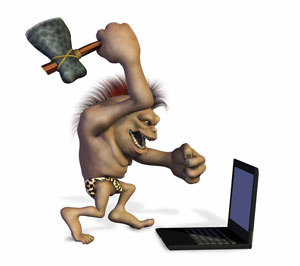 Even though technology is vital to almost every aspect of our lives, it is also important to remember that technology is powered by people. People will make or break the success if implementing technology.
As someone who enjoys working with clients, I think that the key to being successful is communication. As a developer and designer, when I communicate directly with the owner of the idea behind the project, I can access a unique perspective that may be lost in an agency environment. That is why I consider my role to be as much technical as it is an advocate for your project.
Teamwork
It takes two flints to make a fire.
I believe that behind each successful project is a strong collaboration between practitioner and client. This relationship must work in a team structure. As such, I guarantee your ideas will be heard, respected and discussed, and, if necessary, evolved. By taking the time to listen to your needs and understand your goals, working together can be a stress-free and enjoyable experience for both parties.
Visual Media Production
Before working as a developer, I was a graphics and visual designer producing visual media for online and offline mediums. After working more with interactive visual media, a transition to development and coding seemed to be a natural step in continuing the design process to completion.
3D Design & VR
I started designing and modeling 3D objects and environments about 10 years ago as a way of enhancing my website design skills and I found that the applications for this type of design are very widespread. Recently, I have been exploring methods of using the internet as a vehicle for visualizing natural and built structures in a virtual environment. The panoramas and 3D object VR applications in the Case Study are samples of the potential of this type of content.
Arch Viz
My interest in architectural design started during an assignment at Turner Construction. At that time, I had a basic knowledge of 3D modeling and CAD based design - the assignment provided the notion of using those two different skills to visualize the built environment.
Front-end Development
Remember your dad's cell phone?
Today's technology is evolving smaller and more powerful devices that we interact with more frequently. From responsive layouts to localization and personalized user experience, we expect technology to service our needs with more utility and speed than ever before.
The action has shifted to the front-end interfaces that we all use dozens of times a day. Presentation is increasingly, as, or more, important to our overall impression of the virtual experience than just functionality.
As a front-end developer, it's my role to find the best solution for your vision and tailor every individual's experience of it to suit their specific need.
Application Development
From strategy and platform solution selection, to defining user experience and interface design, to the development cycle, I love carving applications out of great ideas no matter the scale or complexity. As a developer with a design background, I can support your project at any level while sustaining a technical overview that considers all the critical factors.
Samples of my work can be viewed on my github repository.
WordPress
After working with WordPress for several years, I have been involved in all aspects of WordPress development from implementing networks to building frameworks, themes and plug-ins.
A Full-Service Experience
Adopting a unified approach to managing your project simplifies it greatly.
As an experienced developer who can design, I can support your project from inception to finalization and beyond. As part of a turnkey experience, you will deal with a single individual instead of multiple professionals or agencies - each with their own expenses and idiosyncracies.
Ecommerce
Whether you're launching your first online store or a seasoned veteran, a good ecommerce solution can be a challeging prospect. From leveraging the best infrastructure, to choosing a store with the correct functionality, to marketing and reputation management, to insightful analytics, your success depends on the skillful usage of a complex balance of tools and strategies.
I can help you find an affordable ecommerce solution that meets all your needs and more.
Support Services
Protecting your website by keeping it updated is an important part of maintaining an online presence. From security updates, to infrastructure services such as email, site certificates and domain registration, let me handle the smooth operation of the virtual division of your organization, so you can get on with the more important aspects of running it.
Certification
As of last year, I am now a Zend certified engineer. Check out my cool listing!